Sale
SimpleSpeak™ - Collar-Clip Bluetooth Headset
$59.99 USD
Making easy phone calls on the go!

Easily stay in touch while driving, cramped in a crowd, or in inconvenient situations with SimpleSpeak ™! Using our Bluetooth clipper you can speak freely at any given moment! The noise-block technology keeps your connection smooth when moving through loud crowds or heavy noises. Wearing it is virtually seamless for how you look and feel.

You can easily take on calls in inconvenient situations to never miss important calls again! With the right gadget on your neck, you can stay in touch with everyone, indefinitely!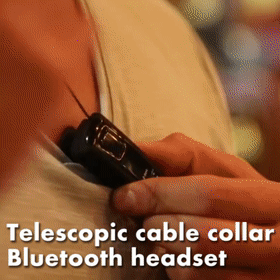 Why is this SimpleSpeak ™ - Collar-Clip Bluetooth Headset perfect for me?
Comfortable & Convenient - Retractable Bluetooth Headset with Clip-on design, you can clip on the collar, tie, or shoulders. Also, when you do need the earbuds, just retract the earbud. Release the pressure on the ear. Real comfortable Bluetooth headset for your right or Real comfortable Bluetooth headset for your right or left nearside.
Long-Lasting Battery Life - Only 2 hours charge time, almost support whole workdays (about 300 hours) use. The wireless headset takes little time to charge but can last for a long time. Meets the need for daily use.
Noise Reduce & Clear Sounds - Built-in HD microphone with advanced noise reduction technology offers crystal clear audio and a natural sound, allowing you to enjoy high-quality music and clear phone calls wherever.
High-Performance Bluetooth Earpiece - With Bluetooth 4.1 version. Provides fast and stable pairing with any iOS and Android smartphones, tablets, laptops, and other devices. It can pair easily with any two Bluetooth devices at once.
Multi Applications - A single in-ear Bluetooth headset provides clear sounds. Wearing comfort, good for Car drivers, businessmen, compatible well with most devices with Bluetooth functions.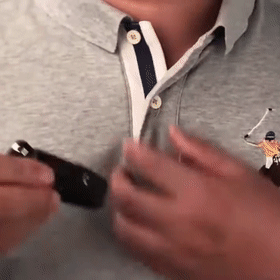 Product specifications:
Size: 10 x 5 x 3cm

Material: ABS

Bluetooth specifications: Bluetooth V4.1
100% customer satisfaction guarantee


Satisfied customers are our highest priority. That is why 99.2% of our Swedish customers recommend us.


Our products are of the highest quality. Are you not happy with your order? You can return the goods to us within 14 days.


We cover the delivery cost of our products and offer you FREE delivery!


Do you have questions about your order? Our customer service is available around the clock.